Ecosystem partner with Infopace is hosting a Webinar on Finance and Valuation for SMEs and Startups
21-Jul-2020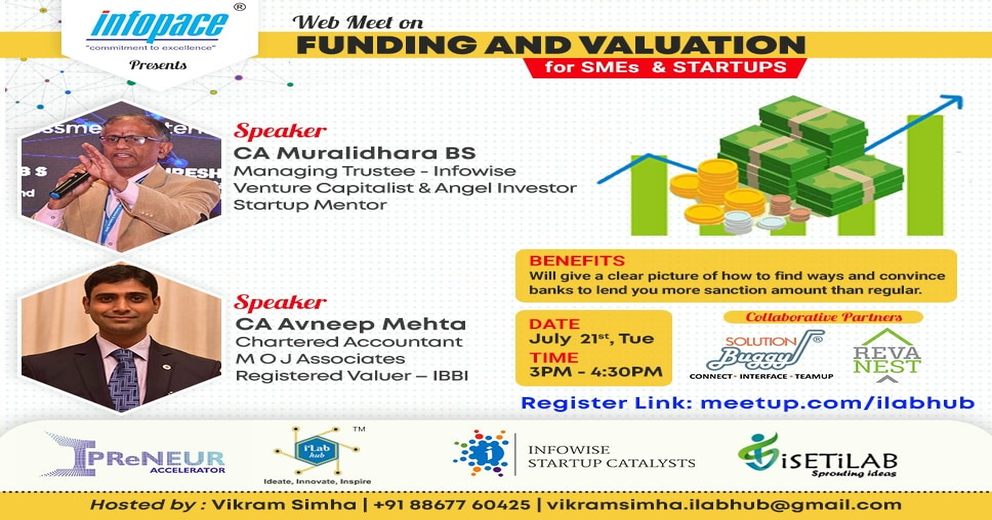 REVA NEST an ecosystem partner with Infopace is hosting a Webinar on Finance and Valuation for SMEs and Startups. The objective of the program:
• How to raise funds for your company?
• Who to raise it from?
• And at what Valuation?
Benefits: Will give a clear picture of how to find ways and convince banks to lend you more sanction amount than regular.