A Session on Business Documents and Regulations.
19-Apr-2022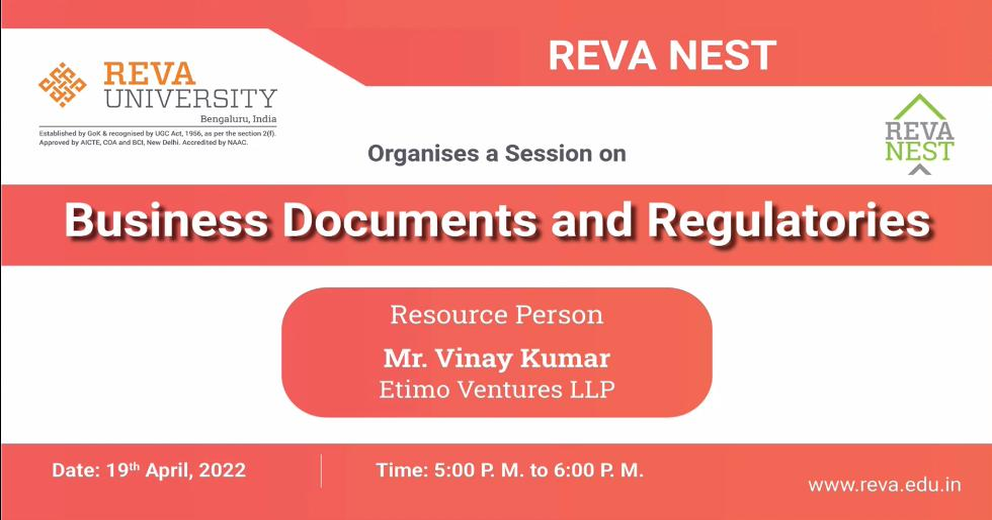 Venue | Online Session
Organized By | REVA NEST, REVA University
REVA NEST Organized a Session on "Business Documents and Regulations". The resource person was Mr. Vinay Kumar (Etimo Ventures LLP). During this session, He focused on Employment Contracts, Company Transactions, Non-Disclosure Agreements, Types of Non-Disclosure Agreements, Important Clauses in Non-Disclosure Agreements, Research Contracts, Collaboration Contracts, Work Order Agreements, Transactions, Purchase Orders, Invoices, GST, MCA-Fillings, and Agenda of Employment Contracts & Company Transactions & In this session, students learned about business documents and regulations.