A Session on Lets Get It Done (Part 1).
31-Mar-2022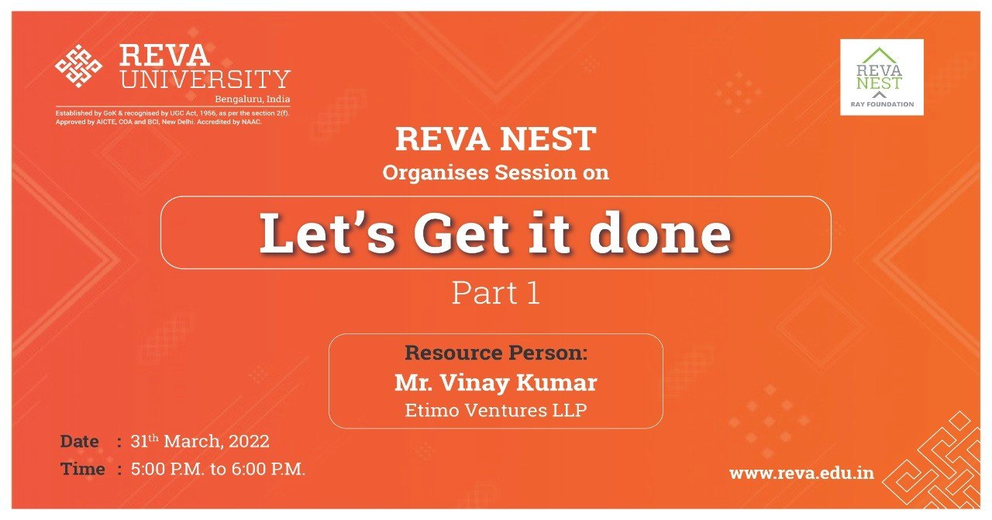 Venue | Online Session
Organized By | REVA NEST, REVA University
As part of a Pre Incubation Program, REVA NEST organized a session on "Let's Get It Done (Part 1)". The resource person, Mr. Vinay Kumar (Etimo Venture LLP), conducted this session, during which 24 participants from REVA NEST Pre-Incubation Teams attended the session. The participants learned about how to create a founder & Co-founder Agreement, Why the need to form a company, WHO-Part of the Company, Prerequisites, Prerequisites-Documents, and Memorandum of Articles (MoA), etc.