A Session on "Where is the Money?"
28-Mar-2022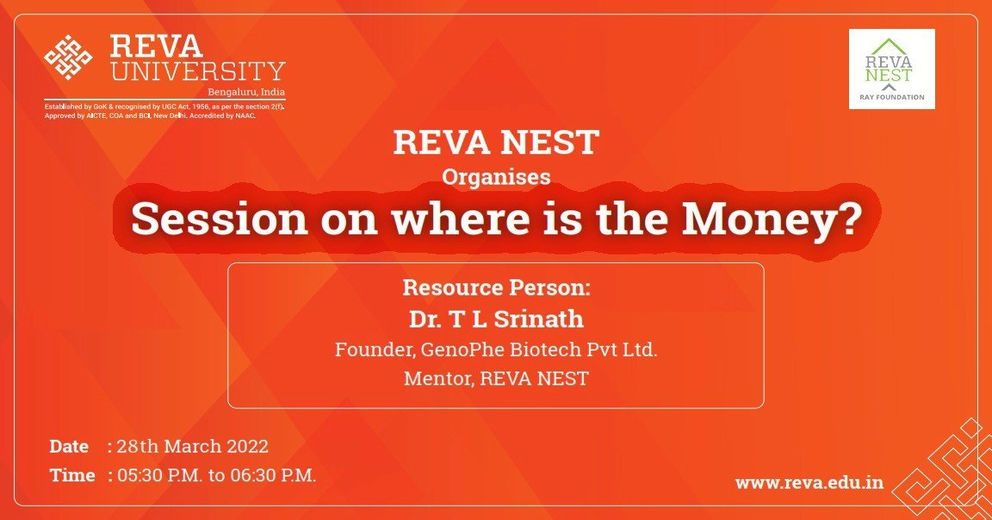 Venue | Online Session
Organized By | REVA NEST, REVA University
As part of a Pre Incubation Program," REVA NEST organized the Session "Where is the Money?".
This resource person was Dr. T L Srinath Founder (GenoPhe Biotech Pvt Ltd. & Mentor, REVA NEST). During the session, Dr. Srinath focused on how to raise the capital investment and utilization of the amount in the right direction.