A Session "Competition is Good!"
21-Mar-2022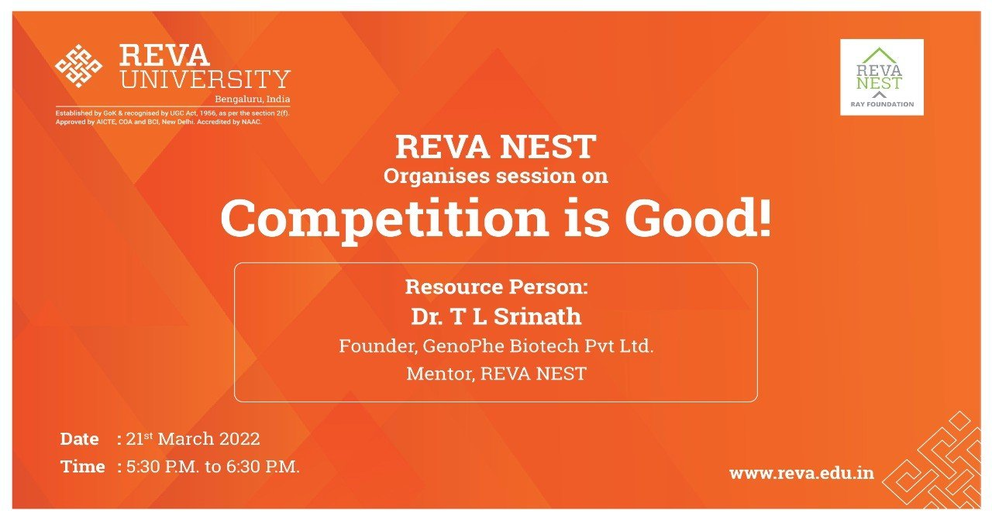 Venue | Online Session
Organized By | REVA NEST, REVA University
As part of a Pre Incubation Program, REVA NEST Organized a session "Competition is Good!". Resource person, Dr. T L Srinath (Founder, GenoPhe Biotech Pvt Ltd. & Mentor, REVA NEST) explained the topics: how to identify the customers in the startups, and how to analyze the market from the customer and competitor end.