Innovation/Prototype Validation - Converting Innovation into a Start-up
18-Jul-2023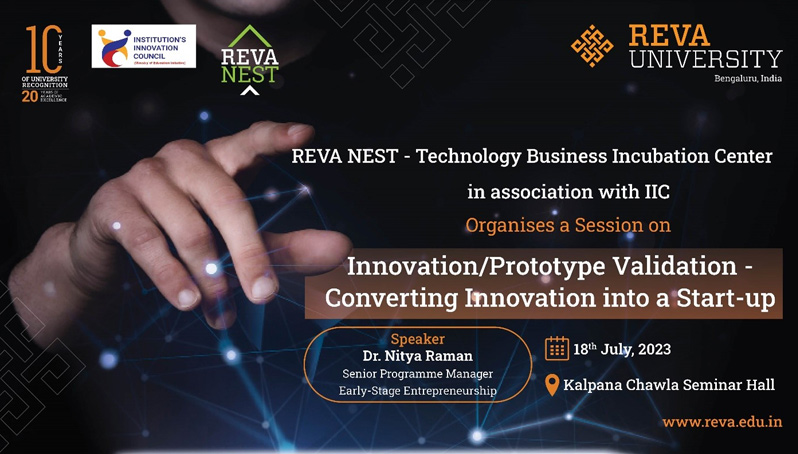 REVA NEST in association with C-CAMP is launching an Outreach session for the Biotechnology Ignition Grant (BIG), a flagship program of BIRAC, with an objective to help individuals and startups from all domains . REVA NEST collaborated C-CAMP for this program as one of the BIG partner.

C-CAMP brings extensive experience in mentoring and implementing the scheme through the years, along with a wide network of connections and opportunities for follow-on funding and go-to-market scale-up. In addition to this opportunity of Rs. 50 L, C-CAMP also has various funding opportunities from Rs.12.5 L to Rs. 2.25 Cr.
Students, faculty, and alumni from any domain who intend to innovate for the needs of society with an application in Life Sciences with the Grants and other funding opportunities.