Inauguration of Metaverse - Futuristic Technology Learning and Development Lab
15-Jun-2023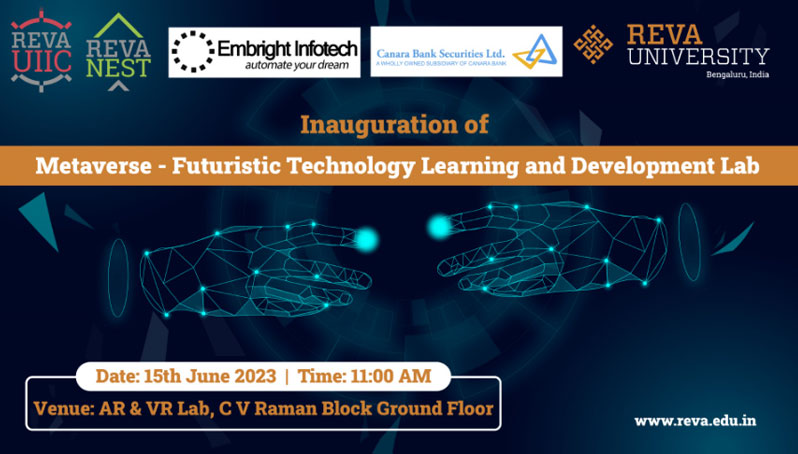 The University Industry Interaction Centre, REVA University is proud to inaugurate one of its new initiatives: the Metaverse - Futuristic Technology Learning and Development Lab. This event marks an exciting milestone in our commitment to bridging the gap between academia and industry. The inauguration will be held on June 15, 2023, at 11:00 AM at AR & VR Lab, Ground Floor, CV Raman Block.
The Metaverse Lab is a cutting-edge facility designed to immerse students, researchers, and industry professionals in the realm of futuristic technologies. Equipped with the latest advancements in artificial intelligence, virtual reality, augmented reality, and mixed reality, the lab serves as a hub for innovation, collaboration, and transformative learning experiences.
The Metaverse Lab is not only a platform for technical skill development but also a catalyst for interdisciplinary research. It encourages students, faculty members, and industry experts to collaborate, innovate, and address complex real-world challenges together.
The inaugural ceremony will have stakeholders, including faculty members, students, industry professionals, and media representatives. This is an opportunity to witness the limitless possibilities of immersive technologies and experience the future of education first-hand.