Expert Talk on The major drivers of Entrepreneurial Growth
14-Apr-2023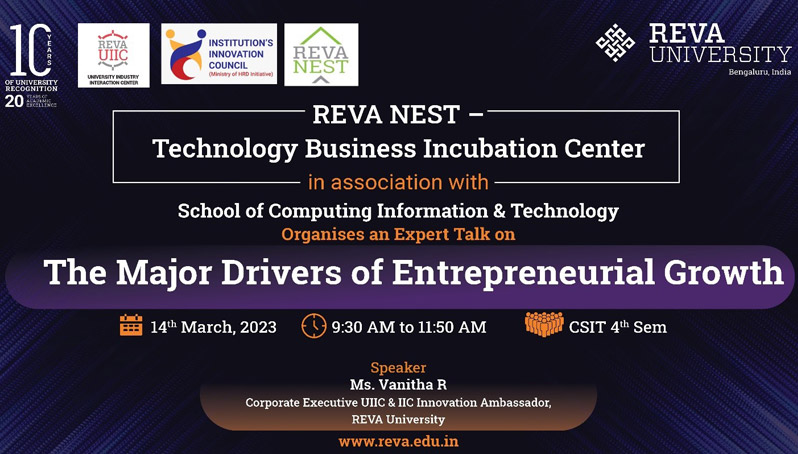 About the event - REVA NEST Technology Incubation Centre in association with School of Computing & Information Technology organises an Expert Talk on The major drivers of entrepreneurial growth on 14th March 2023. Speaker spoke about the major divers of entrepreneurial growth and their responsibilities by taking live examples doing some practical activities. She spoke about the Seven Key Drivers of sustainable & scalable growth are Customer Centricity, Leadership, People Centricity, Operations, Technology, Finance & Transactions and Risk Management.
Taking example of key drivers include location, customer satisfaction, performance relating to costs, employee engagement or turnover, and profitability.
Organized By CSIT
Coordinators- Prof. Surendra Babu
Date- 14/03/2023
Targeted Audience- CSIT 4th Sem
No. of Participants-125
Out Come of the Session- Students got knowledge on how important everyone role in organization towards entrepreneurial growth.